Generators
Be the only home on the block with power.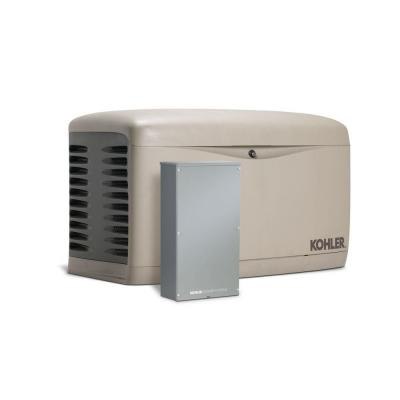 Our lives depend on it - From everyday necessities like heating, cooling, refrigeration and lights, to daily essentials like cooking, laundry or kids' bath times. Power outages are occurring more frequently than ever and lasting longer with devastating effects. Stand up to unpredictable weather and unforeseen outages with the most trusted name in residential standby power. Contact us now for a free consultation.
To install a whole-house generator, you will need the following:
Town Permits:
Utility Approval
Licensed Plumber
Licensed Electricians
Installer capable of maneuvering a 400-500 lb. machine (Air Cooled)
Service & Maintenance
Gas Utility Company:
Ensure the gas meter size is correct
Verify that gas line pressure is adequate for the generator you select
Town Permits:
Central Comfort will pull all permits
Some townships require zoning approvals. Zoning determines where we can locate your new generator.
Delivery & Installation:
Central Comfort will deliver the back up generator
Level the designated and approved location - may include grading of landscaping and placement of a concrete generator pad.
Plumbing:
Install all necessary new gas piping from your meter to the generator
Perform the necessary "air test" mandated by the Town Inspector.
Electrical:
Install all necessary high voltage wiring from generator to transfer switch and from transfer switch to electrical panel
Performance Testing:
Register your generator with the manufacturer to ensure warranty
Perform all start-up procedures and tests
Service & Maintenance:
Maintain your generator with company trained service technicians available 24/7.
We carry a full inventory of OEM (Original Equipment Manufacturer) parts for warranty and service repairs.
Your generator MUST be maintained with regular service - you depend on its functionality in an emergency!
Generators use oil - oil must be monitored and changed!
First oil change is recommended after fifty hours of run time.
Generator oil must be monitored (add if needed) & changed every 200 hours or annually whichever comes first.